I created two graphics for my Facebook page about the importance of wearing a mask. I used both as opportunities to create my own illustrations. In May, I created a Facebook post and then in August, I created a new cover image. I used Adobe Illustrator for both and a plug-in to create the comic book halftone textures for the cover image.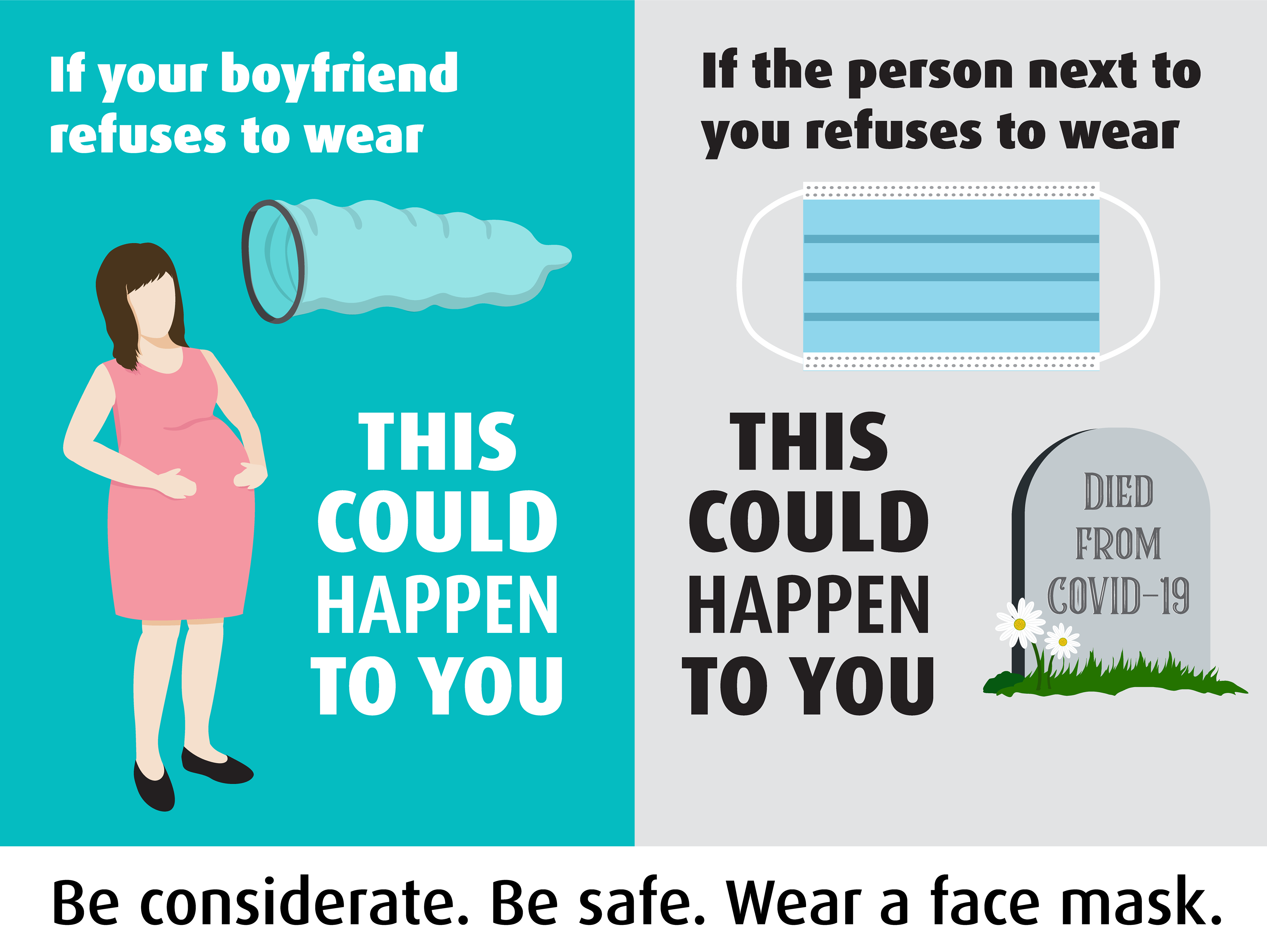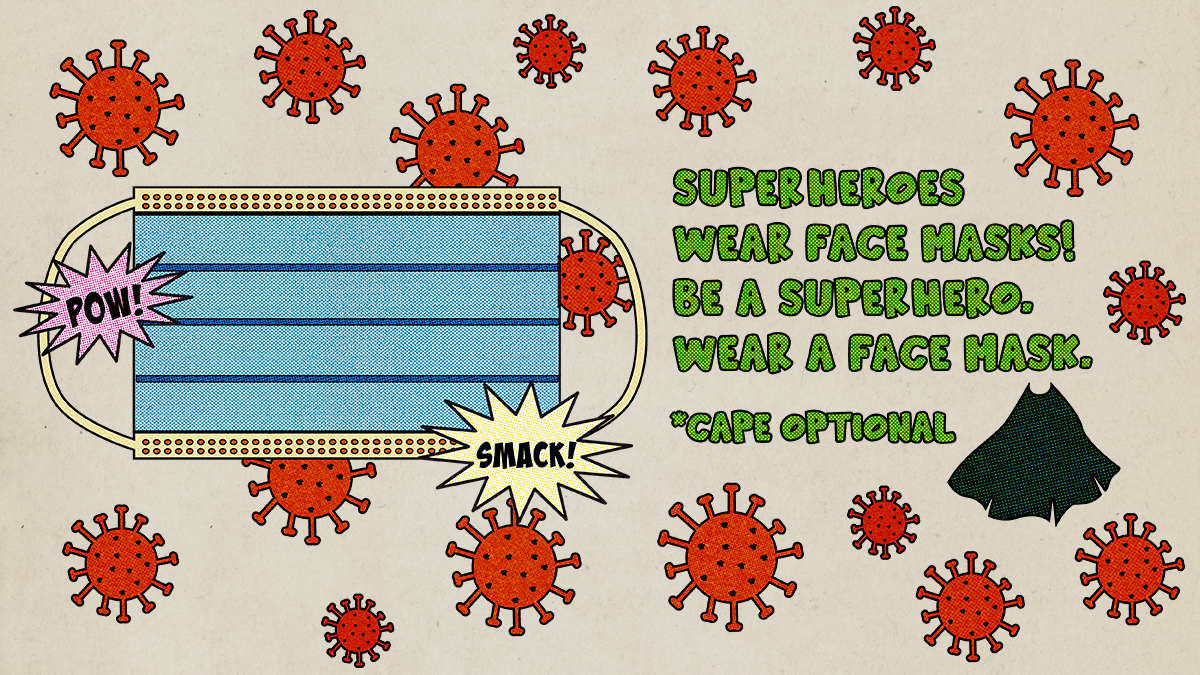 In June, the local Farmers Market hired me to make signs for entrance, exit and social distancing to meet the city requirements for operating the market. The small social distancing signs were designed at 11 x 8.5 inches so they could be printed and laminated in house. I designed the logo for the market in 2018 and all the veggies and cheese wedge for the social distancing signs were created in Adobe Illustrator.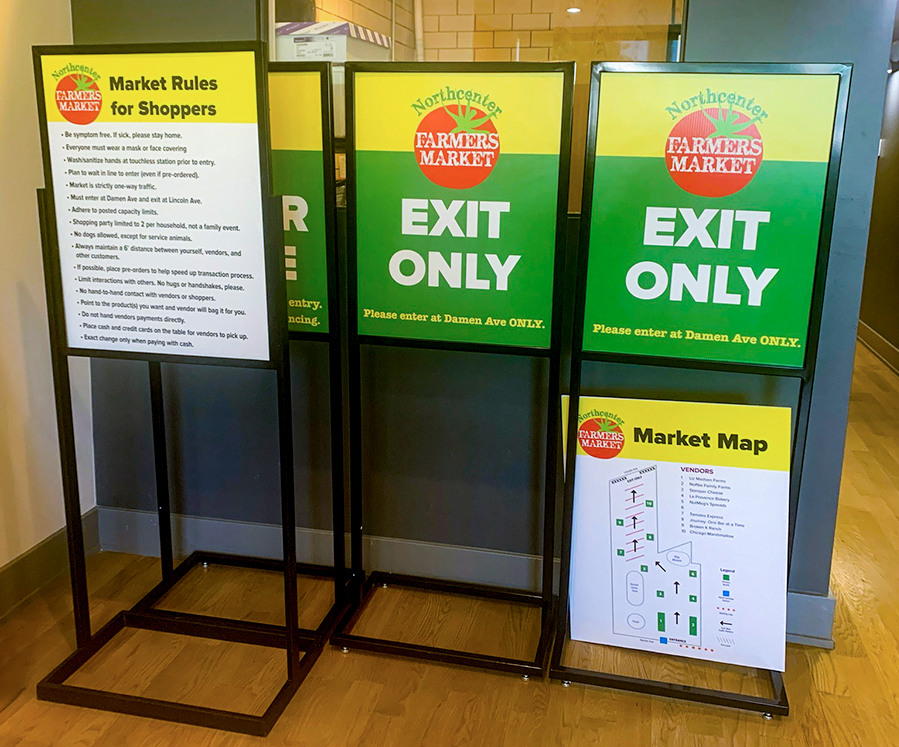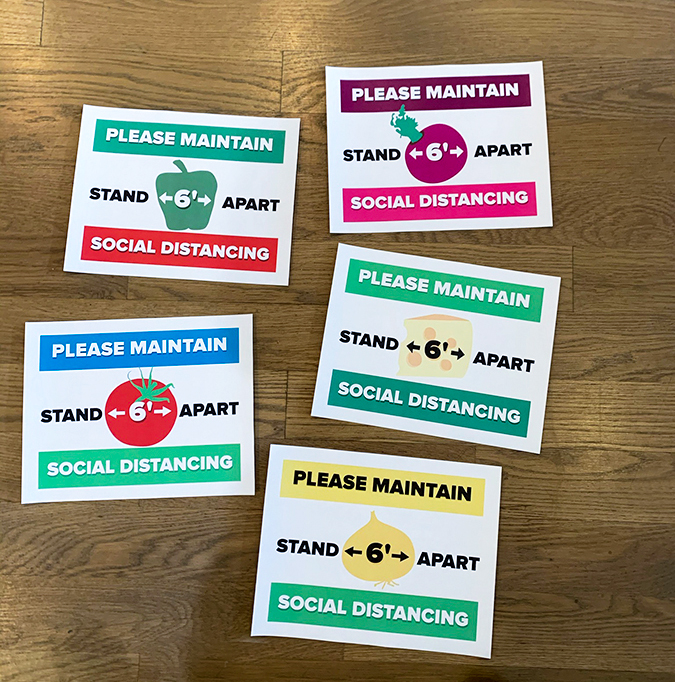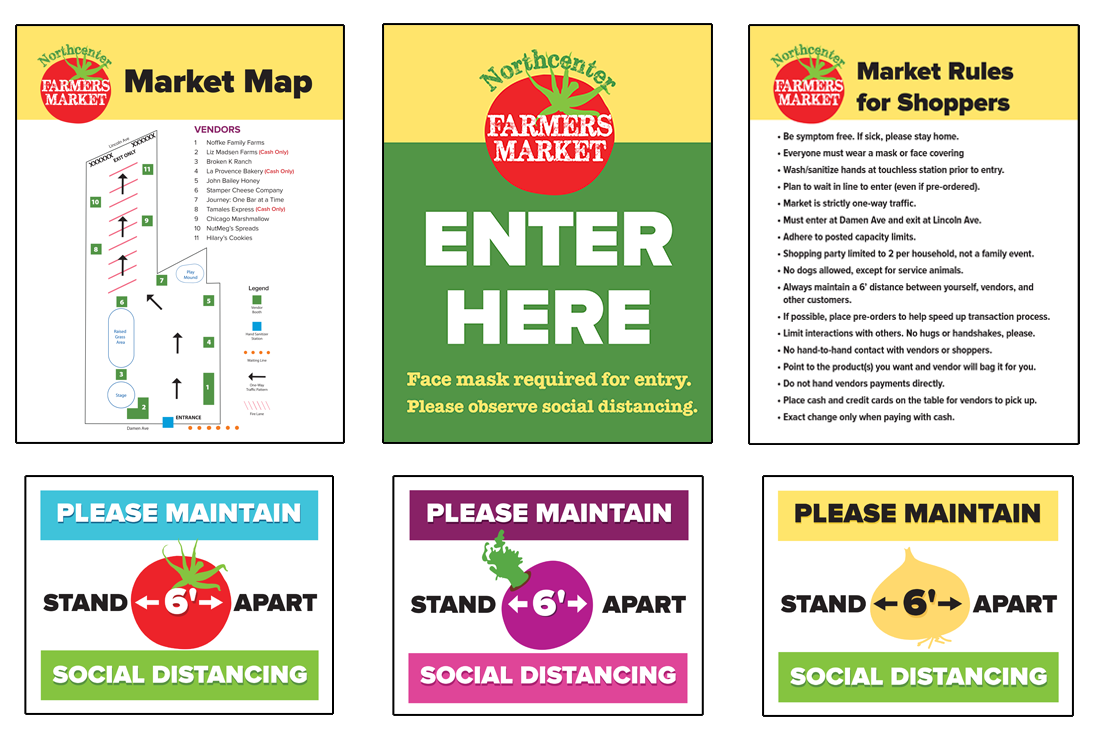 I created "Face Covering Required" and "Open for Business" signs for the local Chamber of Commerce that they shared with businesses in the neighborhood. This was another opportunity to create my own illustrations.