Creating large format art for a window isn't very different than designing a billboard or other large signage, except when the window is divided into six panes separated by two inch dividers. In the spring, Swedish Medical Group asked for simple text messages: one bank of windows would have the name and logo and the second would have the text "Coming Soon." 
The challenge with text is to size it so that words and letters don't break awkwardly across the panes. The "Coming Soon" windows were only temporary until the offices opened in June, and were installed on the outside of the windows. (Photos courtesy of the print/installation vendor.)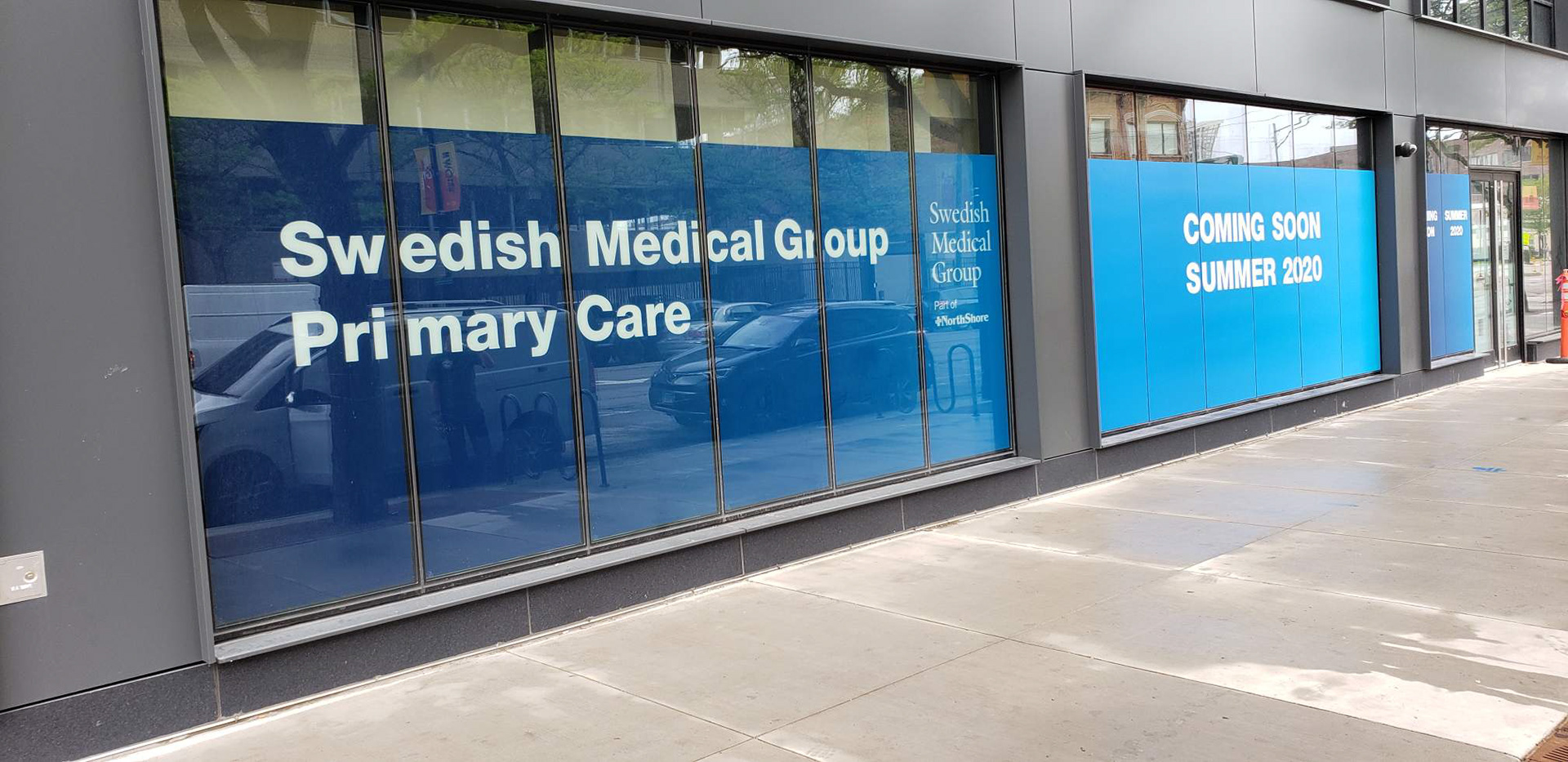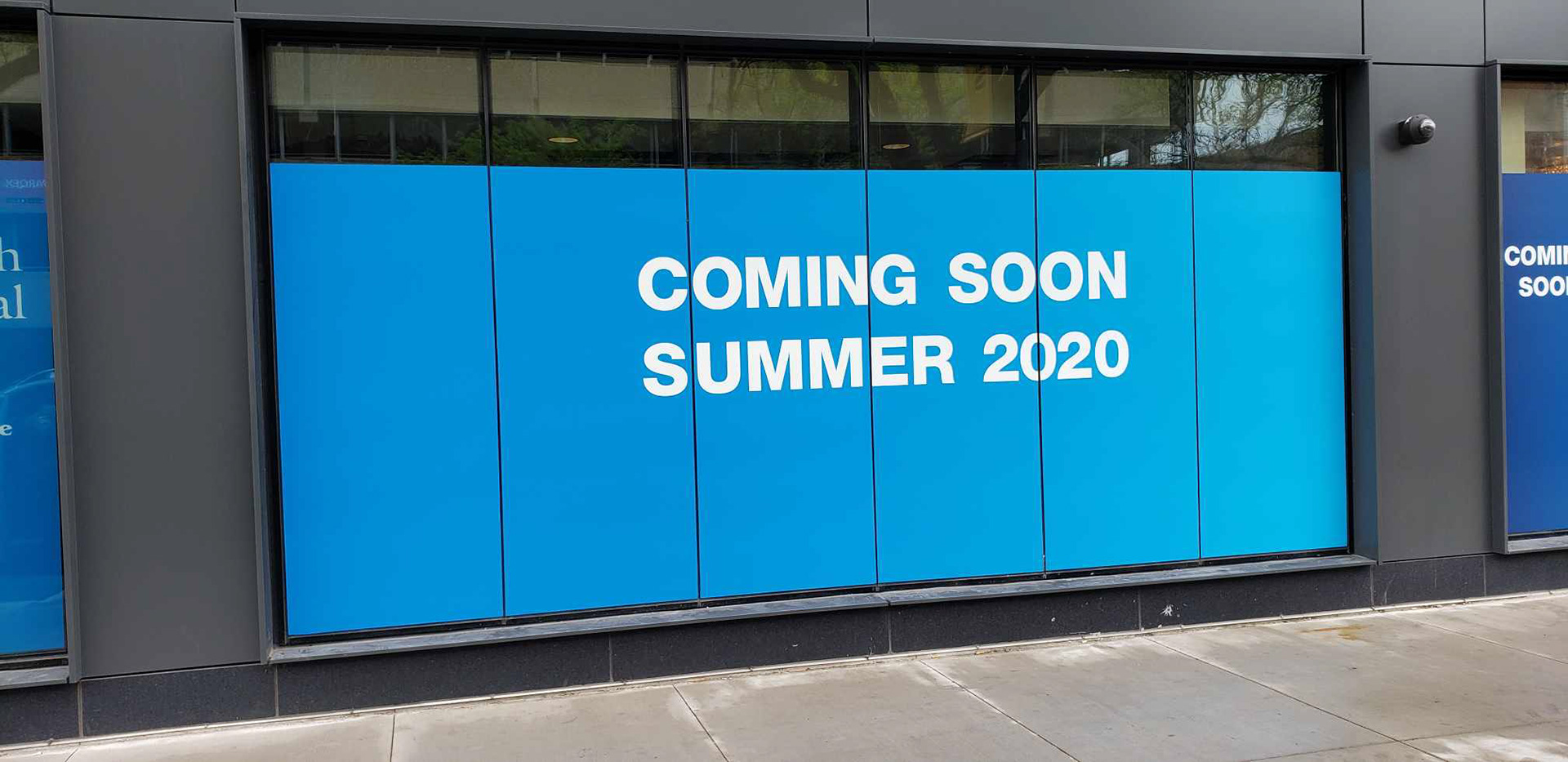 When working with my client on a design to replace the temporary windows, we first started with layouts using licensed stock photographs. However, after several exhaustive searches, nothing really clicked. 
The client came back to me with a new idea: use the blue-cyan gradient as a permanent background and have three replaceable posters. The challenge being that each poster was horizontal and would span across two window panes. In my design, I used a boarder to define each "set of posters" as one. The messaging for the first poster changed a few times from "call for an appointment" to include an "online" option as well. I created all the illustrations and patterned backgrounds. The colors come from the client's corporate colors.
Inside the office, the design for the reverse side feature the doctors at the facility, with a photo and short bio, as well as reminders about face coverings and social distancing.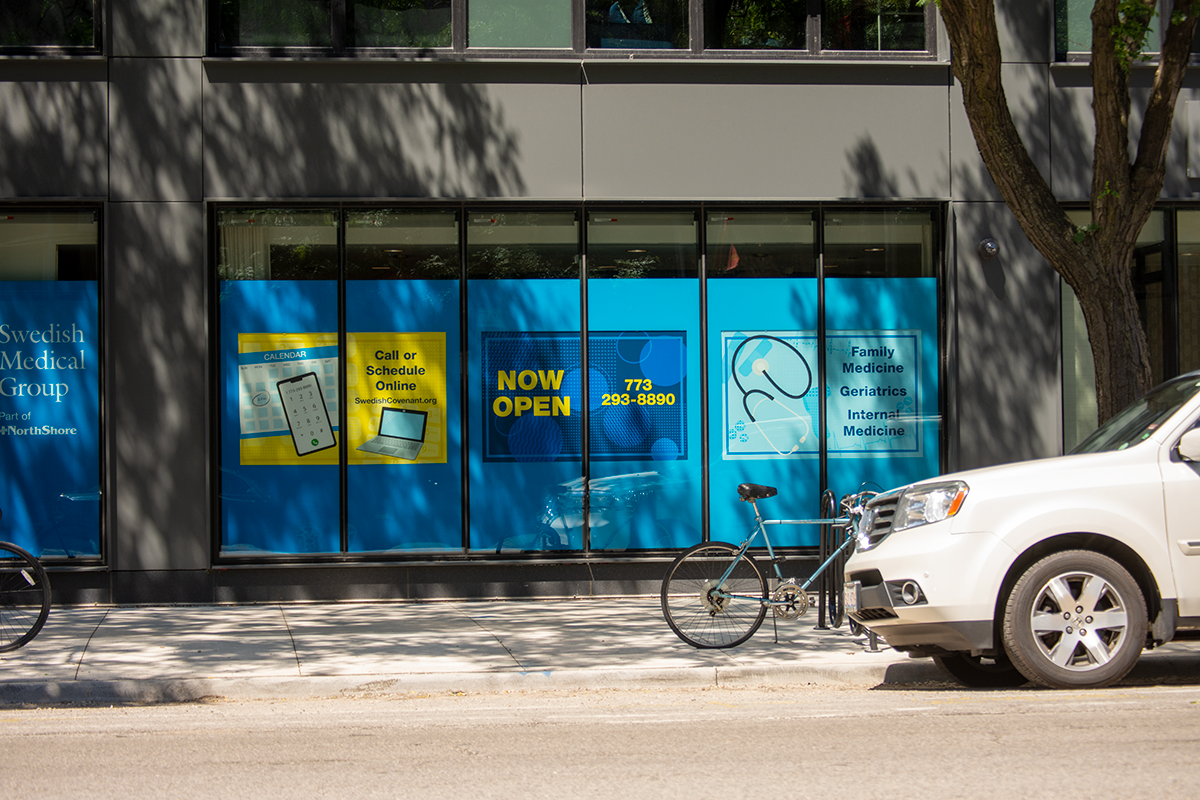 The orignal artwork is below and was created in Adobe Illustrator.